Port St. Lucie Oral Surgery and Implant Placement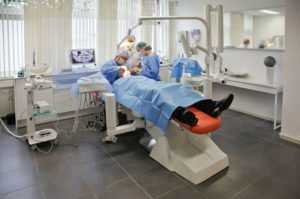 Affordable Dentures and Implants has both a highly experienced implant dentist and an oral surgeon on staff. As such, we're able to provide a wide range of oral surgery procedures to our patients and their families.
Wisdom Tooth Removal
Once a month, our oral surgeon performs wisdom tooth extractions under sedation. This is both for young adults as well as our traditional implant patients.
Bone Grafting
Implants require an adequate amount of bone support before they can be placed. For people with poor bone quality or who have lost bone due to previous extractions, a bone graft can help to restore the density. We use only FDA approved and sterilized bone for our graft patients.
Sinus Lifts
Sometimes it's necessary to raise the floor of your sinus, so that there is enough bone height for an implant to be placed. This is especially true for upper back teeth. In some cases, you may need to wait a while for the area to heal before an implant can be placed.
Alveoplasty (Bone Recontouring)
Depending on the natural anatomy of your bone, there needs to be a certain shape and texture for an implant stabilized denture to be installed. If the bone is sharp or jagged, we can smooth it in a way that your prosthetic will fit comfortably against your gums.
Port St. Lucie Sedation Dentistry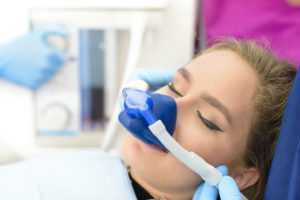 Our Port St. Lucie implant dentist and oral surgeon are trained and licensed to provide safe sedation dentistry here in our office. If you prefer to relax or feel like you're napping through your treatment, that's no problem.
We invite you to schedule a free new patient consultation to find out what options are available. Walk-ins are always welcome!
We always encourage our patients to keep healthy teeth whenever possible. But if you do need a tooth extraction, we can provide that along with other oral surgery services here in our office.