Dental Implant Dentist in Port St. Lucie, FL
Affordable Dentures and Implants sets the bar high when it comes to quality, technologically advanced dental implant options in Port St. Lucie. We're one of the very few implant offices to have:
An on-site lab staffed with certified dental technicians
Ivoclar heat injection custom dentures for a premium fit
Warranties on all our dentures
Computer guided 3D implant placement imaging equipment
Dental Vibe Painless Injection System
Teeth in a Day (including extractions and implant stabilized dentures)
While many of our patients stop by for a walk-in appointment, some also drive from neighborhoods like Fort Pierce, Stuart, Jupiter, Treasure Coast, Vero Beach, and Jensen Beach.
Because we're able to provide Teeth in a Day treatments and have a private lab, it's more convenient for implant patients to seek us out for their care. You have to take less time off work and make fewer trips to the dentist!
While You're in Town…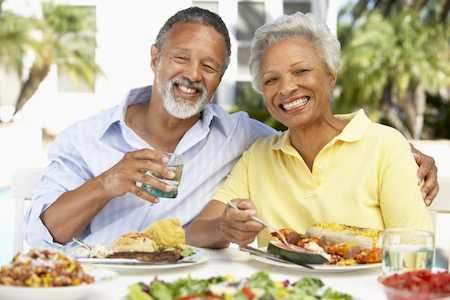 Our Port St. Lucie office is located next to Publix and Perkin's Restaurant. Great dining options abound nearby.
Big Apple Pizza
is just two doors down from our office. Or if you are in the mood for Chinese food, be sure to check out Hunan Garden!
We're right off Veteran's Memorial Highway, just a short drive from the Port St. Lucie Civic Center and St. Lucie Medical Center. In fact, many of our patients work at the hospital, for the county, and the local Humane Society… including the dog catchers! Speaking of dogs, if you're a fan of man's best friend, be sure to check out Tradition Dog Park off Village Parkway.
Special Offers on Dental Implants
Local policemen and members of the military receive a flat 20% off their total treatment plan with us. That doesn't even include our free new patient exams! We also offer complimentary second opinions.
You can even stop by if you're a walk-in to learn more about what we have to offer.
Single implants with an abutment and crown cost just $1995 and our dentures start as low as $375. Opt for an implant stabilized denture with implants that only cost $1,200 each.
A Life Changing Experience for Any Age
Whether you're 18 or 98, dental implants can significantly enhance your quality of life and self-confidence. A missing tooth or loose-fitting denture can make it impossible to speak to friends or smile in a photograph.
When you come by Affordable Dentures and Implants in the morning, we can take your broken, shattered, neglected, or missing teeth and have you walking away with an entirely new set of teeth by that afternoon. Our implant stabilized dentures can be permanently affixed or snap-in for easy care.
Lifetime Tooth Replacement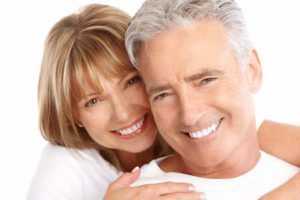 With over 50% of Floridians living with a missing tooth, it's a smart decision to invest in the longest-lasting tooth replacement in modern dentistry: the dental implant.
Implants are made from biocompatible materials to create an artificial "root" that is anchored into your jaw. Slowly, your body recognizes it as part of your natural mouth, with new bone growing around it. Once this process of "osseointegration" occurs, your implant should stay in place for the rest of your life!
Our patients from Vero Beach, Stuart, Jupiter, and Port St. Lucie can choose between implant restorations like single crowns, bridges, or dentures to go over their implants. We'll be happy to go over the options with you, so that you can choose the best one for your smile.
Call us today to schedule a free new patient exam or 2nd opinion consultation.