Dental Implant Candidate? Are They the Right Solution for You?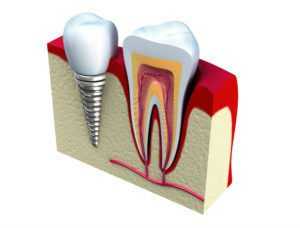 Approximately 67% of Floridians have at least one missing tooth. No matter how old you are, a gap in your smile can impact everything from your self-esteem to your diet. It's no wonder that a permanent dental implant is often the best solution to replace your lost teeth.
You may want to consider implants if you…
Have a single missing tooth
Are struggling with an ill-fitting, uncomfortable denture
Want to replace all your teeth in a day
Prefer not to get a traditional bridge or partial
Want to invest in the longest-lasting restorative option available
Need to preserve the stability of your remaining healthy teeth
Am I Too Old / Young for Dental Implants?
At Affordable Dentures and Implants in Port St. Lucie, we see dental implant patients of all ages. Some are in their early 20s and need to replace a tooth due to a sports related injury. Others may be in their mid-40s and feel embarrassed by the idea of smiling with a missing tooth. We even see patients in their 70s and 80s who want a denture that won't slip out of place all day long. Our oldest patient was 98 years old, and just wanted to eat steak again!
So, no… you're not too young, or too old, to get dental implants! Almost anyone over the age of 18 in generally good health is a candidate.
"My Last Dentist Said I Wasn't a Candidate. Can I Get a Second Opinion?"
Yes. In many situations, people will be told that they are not a candidate for dental implants either because of bone loss, or the office not having the resources necessary to provide the proper procedures to make your implants successful.
We can provide implants to people who might not have otherwise been a candidate for treatment. We're even happy to provide you with a free second opinion!
Call us today or stop by at any time. Walk-ins are always welcome. Ask about our $100 discount!