Who does not want a dazzling smile? Implant supported dentures are a fixed and effective solution if you have gaps in your smile or missing teeth, whether it is due to disease, age or an accident. There are so many choices of implants in the modern age of growing technology, that if you're looking for new implants or need a more comfortable update, you may be overwhelmed by all the tooth replacement options that are available today.
We have a guide on affordable dentures, the implant costs and how to choose between the different types of dental implants:
Single Tooth Implant
Multiple Tooth Implants
Mini Dental Implant
Snap-in Dentures / Overdentures
Denture Stabilization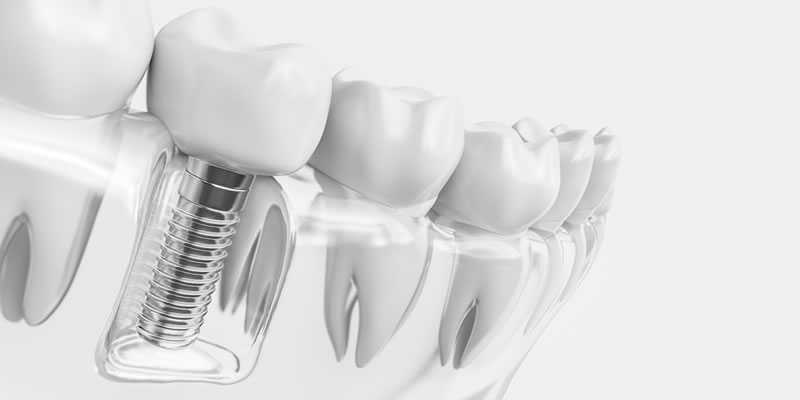 Single Tooth Implant
Process
If you are missing a tooth, and it is not replaced, the teeth around it can move. This can eventually affect your bite and will place more stress on your teeth and jaw joints. A single tooth implant is recommended if you need a single tooth replacement. Implants are possible when conditions allow it, for example when there are good gum and bone support. A dental CBCT scan during the clinical assessment will determine whether this procedure can be done. If possible, the usual steps to be taken are as follows:
 After extracting the tooth or teeth, a small bone augmentation is sometimes necessary to safely and securely place the implant.
 A temporary appliance is then placed.
Once the implant is integrated, the temporary crown is replaced with the final porcelain crown.
Benefits / Advantages of Implant Dentures
 Implants are a way to replace missing teeth to provide you with a natural-looking smile.
 The implant will be like a natural tooth and is easy to chew with.
 The common treatments for a single lost tooth, such as a tooth-supported fixed bridge, requires that the adjacent teeth be ground down, and dental implants provide a clear alternative to these.
 The underlying bone is better preserved as the dental implants replace the root of the tooth.
 Single implants are easier to keep clean and provide a better overall appearance than a bridge.
Risks / Side Effects
Some chronic illnesses may slow healing after surgery and prevent successful placement of an implant. You, therefore, should ensure that you are in good general health.
You should also have a jawbone that can support an implant. If you have lost bone in your jaw, you may still get an implant via a special process known as bone grafting – but this may be painful. If you smoke or chew tobacco, you have a higher rate of implant failure.
Recovery
The duration of the healing process depends on where the replacement tooth is located as well as on the type of implant that is used. If extraction is needed, a 2 to 4-month healing period is required before the implant is placed. The bone grows around the tooth implant and holds it in place. This process is called osseointegration, and you may need to wait until the implant is completely integrated before a permanent replacement tooth can be attached to the implant. This can take several months. Other people can have the implant and a temporary replacement tooth placed all in one visit.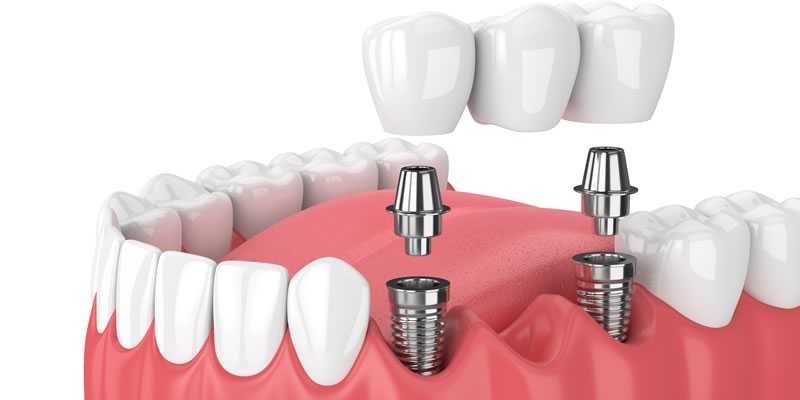 Multiple Tooth Implants
Process
Multiple tooth implants can be placed if you need to permanently replace teeth. The procedure usually follows these steps:
 The titanium implant bases are placed into the jawbone to replace the job of the tooth roots. This is done to allow for the jawbone to heal over the bases before fitting for a crown.
 Abutments are screwed into the bases of the implants to allow crowns to be attached.
Finally, custom fabricated crowns are placed over the abutments that will serve to function as a real tooth.
Benefits / Advantages
 The biggest benefit of multiple teeth implants is that you will maintain almost all your biting power without having to use denture glue or paste, and that the bridge is fixed.
 You can still enjoy the foods you love without worrying about conventional dentures slipping and sliding.
 Implants are also more secure because they are screwed to your jawbone, rather than sitting on your gums.
Risks / Side Effects
 An infection can develop during or after surgery.
 Risk factors for infection include having an autoimmune disease, smoking, and bad oral hygiene.
 You may also develop a reaction if you're allergic to titanium alloy, a metal which is used in some dental implants.
 A dental implant placed in the upper jaw may protrude into the sinus cavity.
 Injury to the area surrounding a dental implant may loosen the implant, resulting in failure.
Recovery
There is no set recovery time for dental implant patients, as the road to recovery is dependent on the unique oral conditions of the individual patient. Recovery time can be affected by several factors including:
 The number of teeth you are having extracted,
 Whether your surgery requires bone grafting,
 Whether you have a healthy bone for your implants to bond to, and
Individual healing time and differences.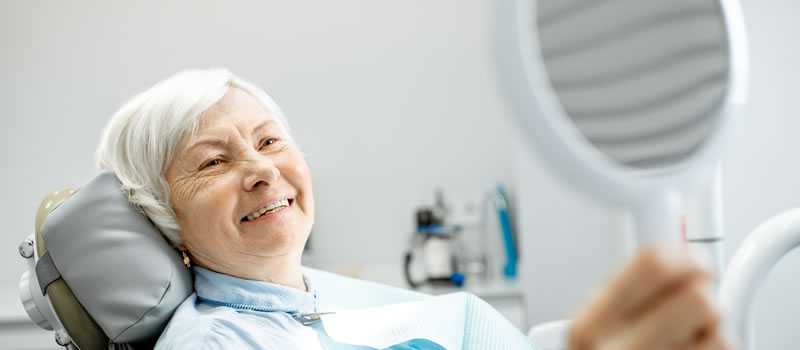 Mini Dental Implant
Process
Mini dentures are ideal for a patient who does not have enough bone thickness for dental implants. The elderly or infirm patients can often benefit from this short and simple procedure. It allows the dentures to anchor a full plate and get a structurally superior solution by distributing the load evenly between four to six mini-implants. A small drill is used to create the opening for the implant to be threaded into the bone.
Benefits / Advantages
The mini-implant procedure is easy and simple.
 It only takes 1 to 2 hours,
 The procedure is less invasive, and often doesn't require an incision.
 The healing time is short, and
 It is less invasive and traumatic with much less disturbance to the bone and gum tissues than the procedure for standard implants
Risks / Side Effects
There are few risks involved with mini denture implants. Most disadvantages are the result of poor planning or inexperienced practitioners. The mini implants require bones to support them, and this means that they cannot be used in an area of the jaw with inadequate vertical bone or width. If you grind your teeth regularly, mini dentures may wear them down prematurely.
Recovery
The procedure is quick and almost painless. Any discomfort from the procedure usually passes within 48 hours and often there is little soreness at all. Most patients can go ahead and eat a couple of hours after the surgery.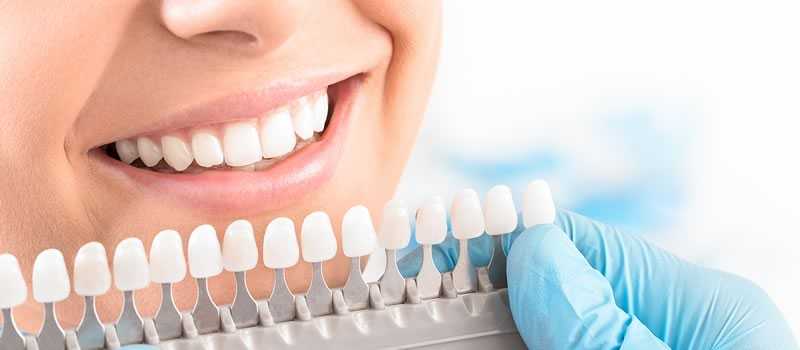 Snap-in Dentures / Overdentures
Process
Snap-on dentures involve dental implants, and this is a procedure that requires surgery. This comprises snap-in partial dentures and overdentures. Regular dentures rest on the gums and tend to fit less firmly in the mouth, but Snap-On Dentures are anchored to multiple implants and, therefore, does not slip or slide in place while eating and speaking. With this simple and affordable solution, you can forget about sores caused by loose-fitting dentures rubbing your gums.
Benefits / Advantages
 The ability to eat and drink whatever you want,
 Stability,
 Improved confidence,
 Easy to maintain, and
 Affordable procedure.
Risks / Side Effects
This procedure is usually performed in an outpatient setting where you will receive local anaesthetic with sedation to help keep you comfortable through the entire process.
The complication rates for dental surgery when preparing for snap-on dentures is relatively low. During the preparation process, it is possible to experience infections, damage to your other teeth, nerve damage, delayed healing, and mild swelling/bruising.
Recovery
The placement of the final snap-on dentures will take place two to four months after the surgery to expose the tops of the implants. Some unique situations that require grafting and other bone health repairs may extend this timeframe to 18 months.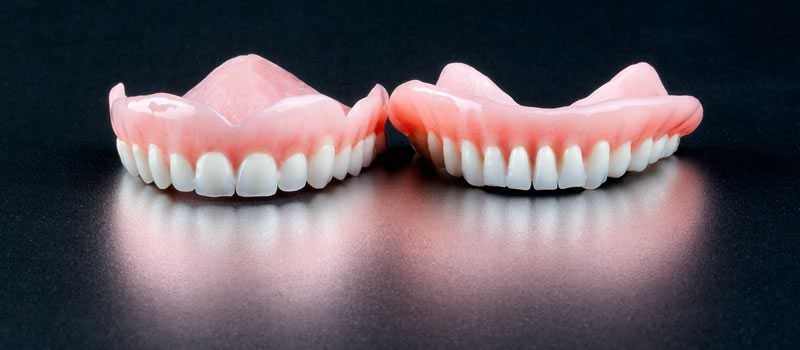 Denture Stabilization
Process
Over time, as you wear your dentures, you lose the bony structure that supports your soft tissues. This is where denture stabilization implants are necessary. Your dentist will place between two and four implants in an arch and will retrofit your dentures with snap-on attachments. These attachments hold the dentures firmly in place by the implants. Two implants are the minimum number placed to provide stability. Placing three or more implants will increase chewing power. Your dentures will still be easily removable for cleaning or other care.
Benefits / Advantages
 Provides needed support for correct speaking, chewing, and smiling,
 Prevents facial shape changes caused by jawbone recession,
 Provides an excellent alternative for those who do not want to pay for individual implants, and
 Dental adhesives are no longer necessary.
Risks / Side Effects
 The movements of your new teeth cause you to feel pain in some spots on your gingiva,
 Gum irritation,
 Daily inflammation, and
 Bleeding.
Recovery
Typically, your replacement arch can be attached to your implants immediately after insertion. There is no need to wait for healing time between surgery and tooth replacement. These provisional teeth look and feel much like natural teeth, and you can lead a normal life immediately after surgery. After a few months of healing time, your dentist will place your final bridge. Your quality of life is improved, and you can start enjoying your favorite foods again.

Why Affordable Dentures and Implants
Our fees are among the most cost effective in the entire country, usually half or a third of the price of competitors. Our Dental Implants Port St. Lucie provider offers 0% interest financing options that easily fit into your budget. If you're struggling with missing teeth or loose-fitting dentures, it's time to put your best face forward. We have our laboratory onsite, which allows us to provide same day service. They have over 75 years of combined experience. Our single implants with an abutment and crown are just $1995. Implant stabilized dentures start at $2995. Choose from a snap-in overdenture or a permanently affixed implant stabilized denture.
For more information on our dental implants or tooth replacement cost, contact us today @ (772)-398-7790.